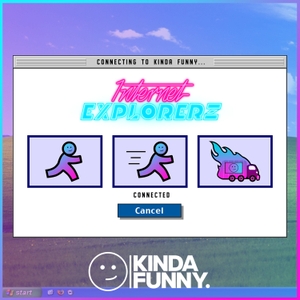 Fighting With My Family Trailer Reacts - The Kinda Funny Morning Show 11.14.18
11.15.2018 - By Internet Explorerz
Thanks to Simple Contacts.. Save $20 on your first Simple Contacts order at http://www.simplecontacts.com/kindafunny20 and use promo code: kindafunny20.
Get 15% off your first pair at http://meundies.com/morning
Get 30% off your Loot Crate subscription at http://lootcrate.com/KFMS with promo code: KFMS.
Greg and Nick watch the trailer for The Rock's new film and then watch the far superior trailer for Leprechaun Returns!
Time Stamps -
-Apollo 13 chat (00:35 mins)
-Nick garnering interest to see crimes of grindlewald (17:10 mins)
-Fighting with my family trailer (29:00 mins)
-The Leprachaun Returns (35:35 mins)
Thanks to https://twitter.com/Kumailh for the timestamps!