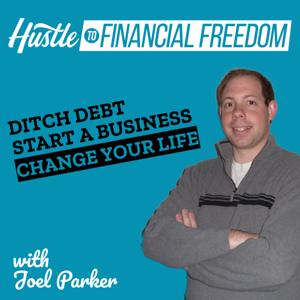 Today we are talking with Harrine Freeman.
Harrine has appeared on ABC, Fox, and CBS and been featured in several major publications, including Forbes, The Wall Street Journal, US News and World Report, Time, and many more.
She is the creator of the best-selling book, How to Get Out of Debt: Get an "A" Credit Rating for Free, which offers her simple financial strategies to change or improve anyone's financial life.
Harrine is also the founder, CEO, and Owner of H.E. Freeman Enterprises, a company that focuses on improving the financial lives of their clients and delivering them peace of mind.
Timeline:
* 00:42 – Intro
* 02:00 – Financial Obstacles Within the Black Community
* 13:03 – Is America Heading in the Right Direction?
* 16:08 – Why the Black Community Owns Fewer Homes?
* 19:41 – Does Applying Online Change Things?
* 22:13 – Wealth Disparity Between Black Community and White Community
* 24:11 – Job Availability & Pay Disparity
* 26:50 – International vs. Domestic Racism
* 28:17 – Regional Racism
* 32:05 – The Black Lives Matter Movement
* 35:50 – How Can American's Change Systemic Racism?
* 39:11 – Harrine's Optimistic Message
* 40:37 – Contacting Harrine
Resources & Links:
* Financial Freedom Community
* Financial Freedom Community Facebook Group
* The Economic State of Black America in 2020 – United States Congress Joint Economic Committee
* Flint Water Crisis – Wikipedia
* How to Get Out of Debt: Get an "A" Credit Rating for Free
* H.E. Freeman Enterprises