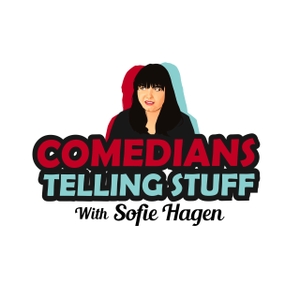 How was your first gig? Are you considering doing your first gig?
In this first episode of the fifth season of Comedians Telling Stuff, the comics André Vincent, Susan Calman, Phil Nichol, Tom Stade, Sanne Søndergaard and Richard Herring will tell the stories of their firsts in comedy.
Hear about gigs in Vietnamese refugee camps, what it's like gigging to nudists, how one went about meeting Stewart Lee, about doing stand-up to avoid freezing to death and gigging because you are jealous of your wife's success.
Your host is as always me, Sofie Hagen. In this episode, sick in bed.
If you like this podcast, show your appreciation by sharing the podcast on Twitter (@TheCTSPodcast) or on Facebook. Or by donating, which can be done through comedianstellingstuff.com - just click the PayPal button.
You can also be a supporter through our new Patreon-account: www.patreon.com/comedianstellingstuff