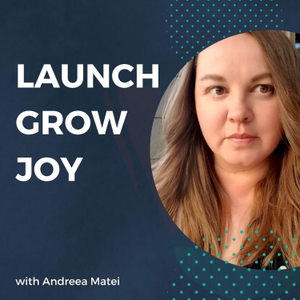 020 - Five essential elements every online store should have - Part 1 of 5 - ABOUT & HOME Pages
09.29.2014 - By The Launch Grow Joy Show
If you have an online store, this series is for you!
Wondering what it takes to convert more of your online store visitors into buyers? In Part 1 of this five-part podcast series, you'll learn about the elements that should go on your HOME page and ABOUT page.
Visit http://www.launchgrowjoy.com/yourwebsite to ask me a question, leave a comment or view the other episodes in this series.
---
This episode is sponsored by
· Anchor: The easiest way to make a podcast. https://anchor.fm/app
---
Send in a voice message: https://anchor.fm/launchgrowjoy/message
Support this podcast: https://anchor.fm/launchgrowjoy/support