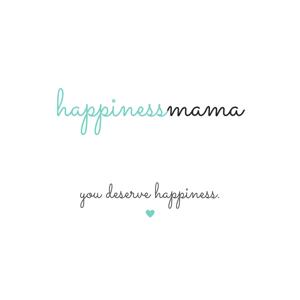 Highlights of Our Conversation:
Favorite children's books and authors
How she got into writing when her son was a year old
What exactly is flash fiction?
Her inspiration to start her podcast
Her experiences with NaNoWriMo
The great thing about being the editor of your own podcast
Her Christmas serial in December, a fanciful trip to the North Pole at Christmas
How and why she podcasts while having a toddler
Keeps her energy up for the things she has to do
"Writing time" for our kids
Starting out part time…
"You kind of wake up one morning and realize you're running out of somedays, and if you're gonna do this, you might as well start now."
Ira Glass on creativity…
Doing the work to get better
Permission to suck, practicing for the time we won't suck
What a Native American basket weaver told her that she's never forgotten
The value of "productive struggle" and why it's good to make mistakes
How are culture is hard on moms
Starting a blog or podcast when others don't totally get it
"You can't get discouraged by the numbers… If it's not worth it to you to do for you, then it's not gonna be worth it because you're not going to get a huge audience and you're not gonna get all that right away."
What drew her to podcasts and why she became even more into them when her baby was little
How we listen to podcasts
The surprising criteria she uses to judge other podcasts
Too many podcasts, too little time…
Her main goal in podcasting
New show idea! Women Belong in Baseball
Three great pieces of advice for other moms: find your village, trust your instincts, & find moments of joy and creativity in the mundane
The hardest part of the SAHM gig
Embracing the "verb" of homemaking
Quotes from This Episode by Kris Baker Dersch:
"You will fit in what you make a priority."
"Stop listening to the negative."
"There's something to be said for just doing it."
"It's nice to not know everything; it's nice to learn by doing."
"Just do a paragraph. Just do a page."
"Some days, some months, it just doesn't happen."
Links and Books Mentioned In This Episode:
No Extra Words, Kris's Website: www.noextrawords.wordpress.com
Connect with Kris on Twitter: www.twitter.com/noextrawords
Women Belong in Baseball Facebook Group
Dan Carlin's Hardcore History
Fat Fitness Girl with Katrina M. Thom
She Podcasts with Elsie Escobar and Jessica Kupferman
Brain Burps about Books with Katie Davis
The Brain Science Podcast with Dr. Ginger Campbell
Marketing for Hippies with Tad Hargrave
Ira Glass on Creativity
www.happinessmama.com/mindful-holiday Free Guide to a Mindful Holiday
Spread the Word:
If you enjoyed the podcast and want to help other mamas be happier, too, visit iTunes and kindly leave me a rating, review, and subscribe. More ratings and reviews can lead to more eyes and ears seeing and hearing the podcast. Thank you!
How to Subscribe to the Happiness Mama Podcast:
Click here to subscribe via iTunes
Click here to subscribe via RSS
Click here to subscribe via Stitcher
Stay in Touch:
Never miss an episode!
Click here to get the Happiness Mama Newsletter and your free gift.
Thank you so much for listening! I hope this podcast helps you be a little bit happier, and helps you go from striving to thriving!