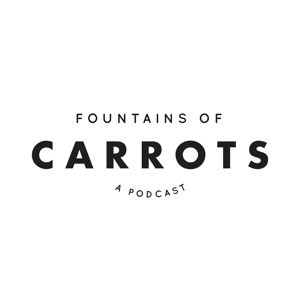 Catholic social teaching is an important part of our Catholic faith–but do most of us have a sense of how its all connected rather than simply know about certain key issues? We need to understand the scriptural and magesterial foundation for how we care for vulnerable people, the essential demands of charity and justice, care for our common home, support for the family, and fighting the evils of exploitation and racism. Without understanding how it's all connected, we won't get very far! That's why we're so excited that Fr. Josh Johnson collaborated with Ascension Press (and some other great Catholic voices like Mari Pablo) to create a video course for young people that introduces them to Catholic social teaching.
Fr. Josh is the Director of Vocations for the Diocese of Baton Rouge and in this episode he shares his own vocation story with us (it's a good one!). He is also the author of Broken and Blessed: An Invitation to My Generation, the Pocket Guide to Adoration, and the Pocket Guide to the Sacrament of Reconciliation. And he hosts a weekly podcast and YouTube show called Ask Fr. Josh.
In this episode Fr. Josh reminds us that as part of the Body of Christ, we have a responsibility to each other. Our talents, blessings, and gifts should be brought to serve God through serving the most vulnerable. He also shares about the importance of Eucharistic adoration and how prayer before the Blessed Sacrament can powerfully transform our hearts. This is a great episode so grab a cup of coffee and enjoy!
Sponsor: The Little Catholic Box
The Little Catholic Box is a quarterly subscription box for Catholic women.  Each quarter, the owner Erica curates a bunch of fun, unique Catholic items around a spiritual theme.  It's a delight for subscribers, and a blessing to the artists, creators and small businesses whose items get featured.
Their fourth quarter boxes are shipping to subscribers this month, and they have a limited number of single boxes available for purchase!
If you'd like to take a look, visit thelittlecatholicbox.com. You can order a single box directly from their home page.
While single boxes are currently available, new subscription signups are closed until December.
If you need a fabulous Christmas gift idea for a Catholic woman in your life, you can hop on their waitlist now so that you have early access when subscriptions are available in December.
New subscribers signing up in December will get their first box in February, but if you purchase as a gift, Erica will send a personalized Christmas card to either you or the gift recipient with a bonus gift, so that there's something tangible to stick under the tree.
Get on the waitlist at thelittlecatholicbox.com/FOC to get access to the bonus gift when subscription signups are opened back up in December.
We are also sponsored by Homeschool Connections
HomeschoolConnections.