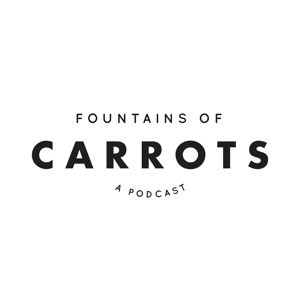 In today's episode, we're talking with Dr. Scott Hahn, renowned speaker, professor, and best selling author of many wonderful books including Rome Sweet Home and The Lamb's Supper. Dr. Hahn is also the founder and director of the St. Paul Center and he has a new book out, co-authored by our friend and yours, Emily Stimpson Chapman, titled Hope to Die: The Christian Meaning of Death and the Resurrection of the Body.
We're so excited to share this conversation with you because it's all about living (okay, and dying) in the reality of our resurrected Lord. Dr. Hahn shares about releasing a book about death during a global pandemic, why our bodies are more than a shell for our souls, how our Christian beliefs affect how we treat bodies after death, and what burial rituals and funeral liturgy reveal. But, just as the title of his book claims, it's a hopeful conversation full of the joy of the Resurrection! We are indeed an Easter people.
Dr. Hahn's new book:
Hope to Die
How to connect with Scott Hahn:
* web site* Twitter* Facebook* Instagram
Patreon!
Do you love FoC and want to help us keep doing what we're doing (and more!)? Well, we have just the thing for you!
Head on over to support the podcast as a patron and get access to special episodes available exclusively to patrons (our latest is about the new Emma film adaptation) as well as to the FoC Slack community! You'll also have access to our patron book clubs and receive a cute sticker in the mail from us.
We're also just beginning our book club of Searching for and Maintaining Peace by Fr. Jacques Phillippe. Become a patron today and join us!
Come hang out with us!
Haven't joined in on the fun with 4,750+ other FoC listeners in our facebook group? It's your direct line to some fantastic folks who also care about faith, culture, books, and whatever our current masterpiece theatre craze might be! Join in with the link below.
* The Fountains of Carrots Raspberry Cordial Social Club on Facebook (our Facebook group)* Connect with Haley on Facebook, Twitter, Instagram, and her blog* Connect with Christy on Facebook, Instagram, and her blog
You can listen to us on iTunes, and we'd love a quick rating or review.