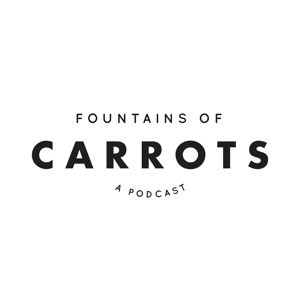 Don't tell us you haven't wondered what it's like to be Kathleen Kelly from You've Got Mail because we know you have! We've wondered the same thing which is why we decided to get answers from the co-owner of our very favorite book store: Fabled Bookshop and Cafe in Waco, Texas. If you attended our Raspberry Cordial Gathering in 2019 you know that we had our first night of the event there. It's a magical place and we talked with co-owner Alison Frenzel to learn all about the ins and outs of owning a bookshop.
While working in marketing and photography, Alison Frenzel did not think that she'd ever see her dream of owning a bookstore come true. But when she met her business partner, Kimberly Batson, the pair realized that they shared a vision for a bookshop that champions reading and the impact it can have on a community. Together they started Fabled which offers new books in a myriad of categories, a cafe that features literary drinks, and a wardrobe you can enter through to the children's section. Alison is married to Brandon, a First Methodist pastor, and has two children, Ava and Asher. Her favorite books to read usually feature time travel, unrequited love, western themes, and meticulously researched historical fiction.
In this episode we asked Alison all about how Fabled was born, the inner workings of a bookstore, how to choose what to stock, how to create a space where people love to gather, the gift of bookshops to communities and how to encourage kids to read. It's a cozy and delightful conversation, so grab a glass of Raspberry Cordial and enjoy!
Sponsor: The Little Catholic Box
The Little Catholic Box is a quarterly subscription box for Catholic women.  Each quarter, the owner Erica curates a bunch of fun, unique Catholic items around a spiritual theme.  It's a delight for subscribers, and a blessing to the artists, creators and small businesses whose items get featured.
They only offer a limited number of subscriptions each quarter, and the signup window closes at the end of September.
If you'd like to try them out, visit thelittlecatholicbox.com/FOC by the end of September and get an exclusive free bonus only available to Fountains of Carrots listeners.
Sign up now for the next box that ships the first week of November!
We are also sponsored by Homeschool Connections
HomeschoolConnections.com is an authentically Catholic resource for home educating families. Their mission is educating the heart, mind, and soul in the Catholic tradition with online classes for 3rd grade and above. They offer live interactive classes as well as unlimited access to recorded courses that are available 24/7/365 with top quality teachers.
If you're a brand new homeschooler or a seasoned homeschooler, head over to HomeschoolConnections.com to see the great resource they can be for your student!
Connect with Alison:
* Fabled web site* <a href="https://www.instagram.