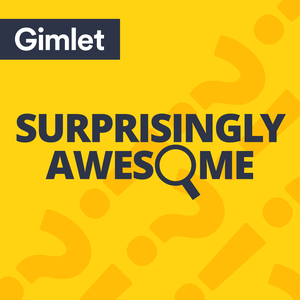 Journey with us back in time - but also forward in time because this is a new episode, revisiting old topics.
The Facts
Surprisingly Awesome's theme song is by Nicholas Britell.  Our ad music is by Build Buildings. We were edited this week by Annie-Rose Strasser. We were produced by Christine Driscoll, Kalila Holt,Elizabeth Kulas, and Rachel Ward.
Rikki Novetsky provided production assistance. Additional music for this episode came from The Brotherhood.
Andrew Dunn mixed the episode.
Did you have fun with Wendy? Subscribe to Science Vs. so you don't miss the first episode, out July 28!
Intern for Reply All!
Sponsors
eBay
Spotify
Squarespace