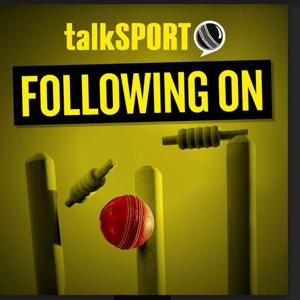 Following On Cricket Podcast
By talkSPORT
What's Following On Cricket Podcast about?
The Following On Cricket Podcast brings you the very best from the world of cricket. With insight from our award-winning team of Mark Nicholas, Darren Gough, Aakash Chopra and others, exclusive player content and highlights.
Make sure you subscribe to Following On as we follow the fortunes of the England cricket team and beyond. Also check us out on Twitter and YouTube.
You can also head over to talkSPORT Cricket on Twitter for regular updates!
Find more from talkSPORT at talkSPORT.com. See acast.com/privacy for privacy and opt-out information.