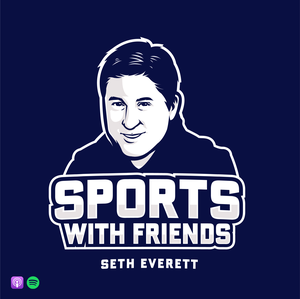 This episode is presented by Swet Tailor. Use the promo code FRIENDS for 25% off your whole order!
Recorded in Brooklyn, New York, sight of the season finale of the Formula-E Championship. Guests include 3 drivers: 2-time champion Jean-Eric Vergne of Techeetah, Race 13 winner Robin Frijns on Envision Virgin, and Race 12 winner and championship runner-up Sebastian Buemi of Nissan.
Also on this special episode, Formula-E Host and longtime racing broadcaster Bob Varsha joins the show to discuss the sports' 5th season. Also, FOX Sports racing broadcaster Amanda Busick joined the show. She is a former co-host of Seth's from back in the day when they both worked for Spreecast.