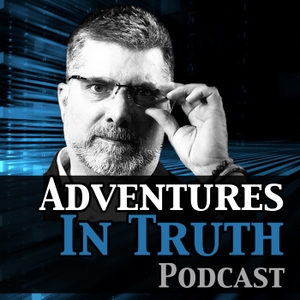 My guest co-host for this adventure is the prolific author of 8 books (with more on the way!), speaker and amazing human being- Peter Jennings. Renowned sociologist Dr. Christine Carter of the University of California Greater Good Science Center has labeled Peter a "Happiness Expert" (she regularly appears with Oprah and Dr. Oz and in all the best newspapers and magazines). He was somewhat surprised to find her calling me a Happiness Expert and told her that. "Just a moment Peter," she said. "I don't know anyone who's interviewed 37 people from around the world about happiness. I don't know of anyone who's interviewed several international PhDs studying positive psychology to get their educated take on the science of happiness. And I don't know anyone who's been able to take all this information and synthesize it into a high readable, accessible book that is both entertaining and informative. You sir, are a 'Happiness Expert'!" The book is "A Guide to Happiness: Why Being Happy Matters".
On this episode we will talk about the relationship between Appreciation and Happiness, and how that relationship can create a powerful stream and focus of Joy in your life. We will also explore how our relationship with fear can seriously damage our superhighway of Joy; but more importantly, we'll share tools to shift your relationship with fear through building a stronger relationship with Appreciation, Gratitude and Joy. I am looking forward to this Happy adventure!
Ready to dive in?
About Peter Jennings:
Peter Jennings is a creative non-fiction writer and acclaimed author whose books include…
• "Shark Assault: An Amazing Story of Survival" sharkassault.com
• "A Guide To Happiness: Why Being Happy Matters" aguidetohappiness.life
• "Behind the Seams: The Marilyn Brooks Story" marilynbrooks.com
• "For Want Of 40 Pounds" forwantof40pounds.com
• "Until I Smile at You: The Ruth Lowe Story" untilismileatyou.com
• "Ruth's Wonderful Song" thewonderfulsong.com
• "Pushing The Boundaries! How To Get More Out Of Life" pushingtheboundaries.life
(To be published in April 2021)
• "Icons. Growing Up In The Shadow Of Greatness" iconsbook.life
(To be published in 2022)
He is researching/writing several more books.
Prior to turning to writing full time, Peter spent his career in corporate communications running
agencies handling marketing, advertising, branding, public relations and production of multimedia
content, including videos, websites and social media elements. Clients included hundreds of topranked businesses of all types and sizes, from McDonald's, Procter & Gamble, RBC, IBM, CocaCola, etc., to niche start-ups.
Peter has been a Guest Lecturer on marketing at Centennial College and at the Government of
Ontario's Self Employment Assistance Program (where students voted him 9 out of 10 for
effective teaching). He has served on the Boards of several charities, as well as chairing Boards.
He mentors community-based writers who seek communications advice. He has recently assisted
Gateway Learning Centre in the development and marketing of their literacy platform.
We deeply appreciate your support! Please subscribe to our YouTube page and like us on Facebook using the links provided. We would love to hear from you. Please comment with your thoughts, questions and ideas, and any topic you'd like us to explore.
Show Intro created and produced by Loren Michaels Harris. Find him here: www.lorenmichaelsharris.com
****************************************************************************************
TO ORDER MY NEW BOOK "Fear Is A Choice: Unraveling The Illusion of Our Separation From Love" head over to www.fearisachoicebook.com. Also through Amazon, Barnes and Noble, IndieBound, and Kindle
****************************************************************************************
LISTEN:
iTunes, Podcast Addict, Stitcher, Deezer, Spotify, Ganna, Jio Saavan, Amazon Music, Google Podcasts, Podcast Index,...