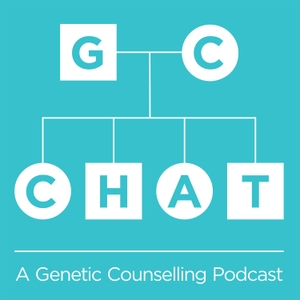 GC Chat: A Genetic Counselling Podcast
By GC Chat, Ellenore Martin, Ashley Crook
What's GC Chat: A Genetic Counselling Podcast about?
GC chat is a podcast about the 'counselling' in genetic counselling, which often sets us apart from other genetic information providers. In each episode, we interview a new genetic health professional about a case that they have experienced. Listeners will have the opportunity to reflect and offer their insights on the presented cases.
You can find us on Facebook, Instagram or Twitter by searching @gcchatpodcast, or you can send us an email at gcchatpodcast@gmail.com.
Our privacy statement and disclaimer can be found here: http://traffic.libsyn.com/gcchatpodcast/GC_Chat_Podcast_Disclaimer_version1.pdf