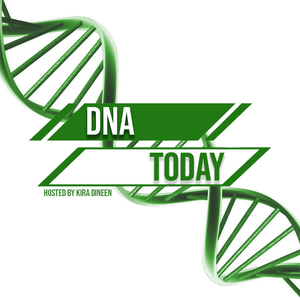 Happy Genetic Counseling Match Day!
Today we are celebrating the genetic counseling graduate program match day by discussing how to prepare and what to expect during the first year. We also provide advice for applicants that didn't match in this cycle and offer inspiration to apply next round.
In a way this is a follow up episode from the application process discussions. If you are thinking about or planning on applying to genetic counseling grad schools check out those episodes. Episode 87 was the first part of this conversation where we discussed how to gather the experience and classes to have a competitive application. We also surveyed over 50 incoming genetic counseling students (enrolling Fall 2018) who went through the last application process, which was also the first time the Match System was used. In episode 97, the panel discussed the second portion of the application cycle: interviews, ranking, and matching.
On This Episode We Discuss:
Classes to Take to Fulfill Prerequisites before Enrolling
Managing the Finances
Loans, Financial Aid, Budgeting, and Jobs
Extra Steps for International Students
Healthcare, Visa, Moving
Finding Housing and Roommates
First Year Classes
Rotations
Disability and Genetic Counseling
Thesis
Student Mentor Program
The Panel
Karl Krahn is a first year genetic counseling student at Sarah Lawrence College. He earned his BS in Biology from the University of the Fraser Valley in Abbotsford, British Columbia, Canada at the end of 2017. During his undergraduate career, Karl performed research in bioethics at UFV and research on food systems in Nairobi, Kenya at Aga Khan University. He volunteered at a genetic counseling office and was a mentor for his community's youth mentorship program. His professional interests include, oncology, variant research, and, his personal favourite, the murky waters of how athletic performance is intertwined with genetics.
Maria van Noordenne is from British Columbia, Canada. She earned her BS in Psychology (with a Biology focus) and a minor in Statistics, as well as her MS in Cognition and Brain Sciences from University of Victoria in 2017. She spent time her time volunteering at a transition house crisis line and at medical genetics in Victoria General Hospital. She also worked as a crisis counselor at a youth shelter in addition to contracting research projects, including a few months in Nunavut, Canada. She is excited to be completing her first year of genetic counseling at Sarah Lawrence College.
Ashlyn Enokian is a first year genetic counseling student from Brighton, Michigan. She earned her BS in Biology and a minor in Criminal Justice from Grand Valley State University in 2017. Her journey into the field of genetic counseling began with advocacy work through Crisis Text Line and Help Pregnancy Crisis Aid. She worked as a genetic counseling assistant in cancer genetics at Saint Joseph Mercy Hospital, pediatric genetics at the University of Michigan, and laboratory genetics at Progenity, Inc. Her professional interests include fertility, neurogenetics, and strategies to increase diversity in the field. She acts as a student representative of Sarah Lawrence College's Class of 2020 and is a genetics graphic design intern at My Gene Counsel.
Kira Dineen hosts DNA Today: A Genetics Podcast (and radio show), which was founded in 2012 and features over 100 episodes interviewing genetic counselors, patient advocates and other genetic experts. The show was nominated in the 2015 and 2016 Podcast Awards. She also hosts other healthcare podcasts including Advancing Dentistry and Insight Says: A Mental Health Podcast. Kira is the Communications Lead at My Gene Counsel, a digital genetic counseling company. She is also a member of National Society of Genetic Counselors' Digital Ambassador Program (aka #NSGCGenePool). Kira received her in Bachelor's of Science degree in Diagnostic Genetic Sciences with a concentration in Cytogenetics at the University of Connecticut, and has a certification as a cytogenetic technologist. Along with Ashlyn, she is a student representation in Sarah Lawrence College's Genetic Counseling Class of 2020.
Interested in getting in contact with a current student at a specific school? Shoot us an email (info@DNApodcast.com) and we will work our networks to connect you. Don't hesitate, we love networking with fellow future genetic counselors!
Stay tuned for the next new episode of DNA Today on May 3rd, 2019 with patient advocate and motivational speaker Seth Rotberg who shares his experience with Huntington Disease in honor of awareness month. New episodes are released on the first Fridays of the month and sometimes there are bonus episodes, like this one, on other Fridays!
See what else I am up to on Twitter, Instagram, Facebook and iTunes. All questions, comments, and inquiries can be sent to info@DNApodcast.com.