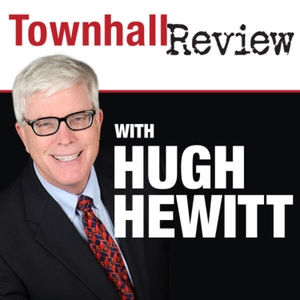 Townhall Review for December 26, 2020
Hugh Hewitt talks with John Harris, co-founder of Politico, about the Georgia Senator runoff race and comments made by Democrat candidate Raphael Warnock.
Hugh Hewitt and former House Speaker Newt Gingrich talk about President Trump's reluctance to concede the race and what comes next for the GOP.
Hugh Hewitt talks with former New Jersey Governor Chris Christie about his presidential ambitions and how he helped President Trump prepare for the debates.
Hugh Hewitt and columnist Selena Zito talk about how government reaction to the pandemic has destroyed lives and businesses.
Charlie Kirk talks with self-proclaimed liberal James Lindsay and Sean Davis, of The Federalist, about big tech censorship.
Dennis Prager talks with Peter Wood, president of the National Association of Scholars, about his book, "1620: A Critical Response to the 1619 Project."
Trish Regan and businessman Andy Puzder talk about the economy under President Trump.
See omnystudio.com/listener for privacy information.