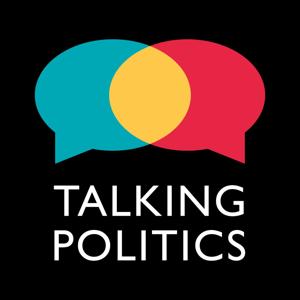 We look at two countries where things may be changing: Germany, as it starts to imagine life beyond Merkel, and Italy, after the resignation of the prime minister. Would Armin Laschet as Chancellor mean business as usual? Can Conte cobble together a new government? Where are the biggest challenges to the established order coming from? Plus we talk about the new politics of vaccine nationalism. With Helen Thompson, Hans Kundnani and Lucia Rubinelli.
Talking Points:
In some ways Germany is in a state of continuity, rather than flux.Armin Laschet is a continuity candidate. Though it's not clear that he will be the candidate for chancellor in the September election.Were Laschet to become chancellor, you would probably have a Black-Green coalition. Has the pandemic made coalition formation less difficult? If so, it would be because the Christian Democrats are in a stronger position than they were.
The German Greens may be different from other Green parties.When the Greens emerged in the late 70s/early 80s, it wasn't clearly a left-wing party.The Greens have become more centrist on economic issues, and the Christian Democrats have moved left on environmental questions.As environmental politics becomes bigger, is there a constituency that will oppose this? 
Anti-Americanism in Germany is now quite high.Ultimately, the Germany-US relation is more driven by structural factors; Germans don't believe that they need the United States in the way they did during the Cold War.How committed is Germany to other European states that do feel threatened by Russia? 
Conte resigned yesterday; he has 72 hours to try to come back.Conte resigned because Renzi decided to recall two of his ministers plus an undersecretary.Renzi said he no longer shares the method that the government is using, and he accused Conte of undermining democratic institutions through emergency legislation.Renzi accused Conte of not having a long-term plan for economic development and criticized his statist plans for the recovery fund.He also wants the government to accept the European Stability Mechanism for healthcare.These are a lot of demands for someone polling at close to nothing. The other two coalition partners don't want anything to do with Renzi anymore. The question is whether they will stick to it and find a different majority, which seems difficult, or, whether they decide to bring Renzi back into government and get rid of Conte.The only disciplining effect here seems to be a fear of elections—and Salvini.
Conte was initially meant to be a placeholder prime minister.That changed with the second Conte government (from Summer 2019). The new coalition gave him more power. This grew with the pandemic.The conflict over how Italy spends its money is coming back in full force.
Further Learning: More on Laschet and the struggle to unite the partyHans' essay on the costs of convergence More from Hans on Germany's democratic dysfunctionality More on Conte's decision to quit See acast.com/privacy for privacy and opt-out information. Become a member at https://plus.acast.com/s/talkingpolitics.