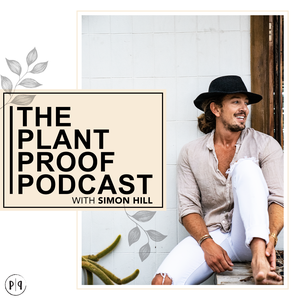 In Episode #125 I sit down with New York Times best selling author Darin Olien to chat about his view on human and planetary health, as well as his time spent producing the super popular Down to Earth Netflix show that he co-hosts with Zac Efron
Specifically we cover:
•Fatal conveniences - Darin provides his view on chemical and plastic exposure from convenient items that we all use (tea bags, tap water, spray deodorant etc).
•How Down to Earth came about
•Working with Zac Efron
•Down to Earth season 2 in Australia
•Solutions to solving climate change
•and much more
As I mention in the introduction Darin raises some extremely interesting things in this episode. Not all of which are supported by in depth science due to the nature of the conversation. So take them with a grain of salt. Many of these ideas I intend to dive even deeper into in upcoming episodes - with Darin and other guests to actually get to know where the science lies (fluoride in water for example).
Resources:
Connect with Darin on Instagram
Visit Darin's website
Get a copy of Darin's book Superlife
Want to support the show?
The single best way you can support the show is by leaving a review on Apple podcast app - it only takes a few minutes and would be much appreciated.
Simon Hill, Nutritionist, Sports Physiotherapist
Creator of Plantproof.com and host of the Plant Proof Podcast
Author of The Proof is in the Plants
Connect with me on Instagram and Twitter
Download my two week meal plan