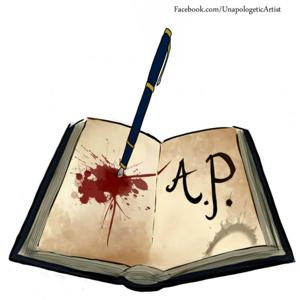 This Thanksgiving story is one I'm extremely proud to present! I went the old fashioned route for this episode, and the majority of sound effects you hear are from yours truly! 
Hope you all have a happy Thanksgiving, folks! Enjoy the feast! 
**Find the transcript for this episode here**
Find out more about Augie Peterson here: https://linktr.ee/augiep
Want to support an indie artist and give some sweet Holiday gifts at the same time? Check out my merch shop and books! Find both at the link above!