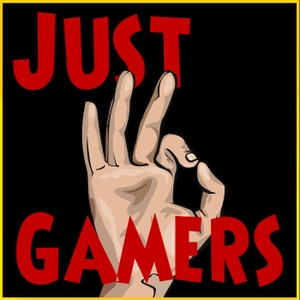 This week, Nasty returns to us just in time to hear Gweedo's impressions of God of War, Wally's take on BattleTech, and Belgium's thoughts on Loot Boxes. We also talk about the possible return of affordable graphics cards, and the most popular board game around - Gloomhaven. Then we take your Voicemoyles! Thanks to our Listener of the Week, WifeySize!
Just OK Gamers Official Merch Store! shop.justokgamers.com
Join us on Discord! discord.gg/justokgamers
Exclusive Patreon Podcasts! patreon.com/justokgamers
Twitch Streams Nightly at 7PM EST twitch.tv/justokgamers
Check out our Subreddit: reddit.com/r/justokgamers.
Leave us a Voicemoyle! 1-615-763-JOKG(5654)
Become the Listener of the Week, Leave us a review on iTunes!