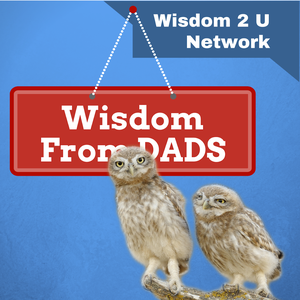 What do the next 4 years hold for a high schooler?
How do these years impact your life?
Be yourself, but be aware there are lots of good and bad choices out there!
 
Together with fun stories we tackle these questions in this episode.
Mark Eckdahl, co-founder of ScheduleMax Online Scheduling, and also host of this podcast shares from his heart about the powerful pull of business over family.
* Connect with Mark
* Podcast: Wisdom From Dads, and Producer for Biz Chix Podcast
* Twitter: @meckdahl
* Facebook: facebook.com/meckdahl
* Pinterest: pinterest.com/schedule
Wisdom From Dads – A new perspective on wisdom and stories to share with our families.