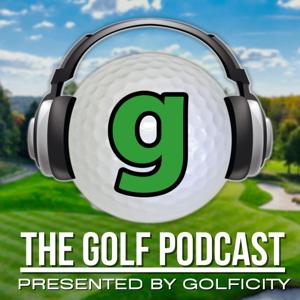 This week we're visiting The Golf Performance Center to find out how the GEARS golf system works and how director of instruction, Dennis Hillman, uses GEARS to help golfers of all ages get better at the game.
Listen to This Week's Show
Download on iTunes here
Download on Stitcher here
Download on Spreaker here
Download on SoundCloud here
Listen on Spotify here
Links from this Week's Show
Link: TheGolfPerformanceCenter.com
Get the Golficity App: Download the Free Golficity App Here
Join the Golficity Facebook Group: Click Here to Join Our Free Listener Group
Watch this Week's Show
https://www.youtube.com/watch?v=3gLhe3omvSQ
Thanks to this Week's Sponsors
Titleist is committed to ensuring that every golf ball delivers superior quality and consistency.  From ball to ball, dozen to dozen we should expect our golf ball to perform exactly the same way, shot after shot. That's why Titleist owns the design, the technology and the manufacturing to make sure consistency spot on every time. They even conduct all the testing and quality checks to make sure nothing slips through the cracks.  Titleist is the #1 ball for every player and the #1 ball in golf.  Choose the best for your game and find out more at Titleist.com.
The Shot Scope V3 is the only GPS watch on the market that combines GPS distances to greens and hazards with automatic performance tracking.  It's essentially, GPS + Automatic Performance Tracking – ALL IN ONE WATCH. Wear the V3 like a watch and play your golf like normal, the magic happens in the background  -- no phone needed.  Find out more by visiting ShotScope.com/Golficity.
Trust your golf game to FootJoy, the number one Shoe in Golf. Shop now at FootJoy.com.
GOLFTEC is offering our listeners an incredible deal on fittings and lessons. Go to GOLFTECH.com/Golficity for details!
Thanks for tuning to The Golf Podcast!