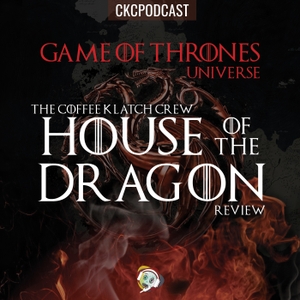 Jason and Cristina bring you the full review of ep5 Eastwatch! Dragons, Snow, and Littlefinger's plans. Tyrion, what are you thinking!?!?
Check out our full SongFinch "This Rounds On Me: Song here
Dont forget. If you want a professional to make a song for you just use promo code klatchers for $20 off
Don't forget to check out our Patreon page where we give you bonus content and monthly movie reviews!
Email us - We asked you klatchers some of your thoughts. Email us at [email protected]
Tweet it!: Tweet: Listening to the Coffee Klatch Crew Podcast on iTunes! #ckcpodcast
Facebook: Facebook page!
Subscribe to us via iTunes!