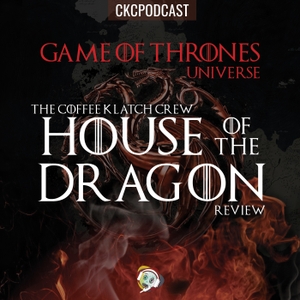 GOT - Game Of Thrones S8 E6 - The Iron Throne
05.22.2019 - By Game Of Thrones
Thank you so much for going on this amazing ride with us! We love you all and hope you continue your adventures with the CKC. This episode is dedicated in memory of one of our Klatchers - Glenn Mull.
Jason and Cristina give you an in-depth review and discussion for Game Of Thrones Series Finale Season 8 Episode 6: The Iron Thrones. Queenslayer, Stark Goodbyes, A New World.
Sponsor: hunches.app/ckc – Predict the outcome of anything, including Game Of Thrones!
Check out our Patreon page where we give you bonus content and monthly movie reviews!
Email us at [email protected]
Tweet it!: Tweet: Listening to the Coffee Klatch Crew Podcast on iTunes! #ckcpodcast
Facebook: Facebook page!
Subscribe to us via iTunes!