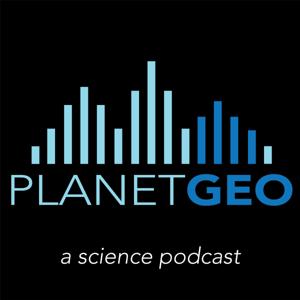 Check out this photo of Grand Teton National Park to visualize what we discuss in this Episode!
https://www.nps.gov/grte/planyourvisit/tetonfall.htm
Join us this episode as we take you through a tour of the geoscience history of Grand Teton National Park and discuss why the Grand Tetons are such an amazing place to explore geoscience questions. 
Grand Teton National Park is a totally dynamic place, where there are two competing forces.  First, tectonic uplift works to build the mountains up to high elevations while weathering and erosion works to knock these mountains back down to sea level.  These competing forces make for a very active and restless mountain range. 
We discuss the full range of the geologic history of the Grand Teton National Park, which spans from very ancient metamorphic gneisses that are 2.7 billion years old, to glacial features forming beautiful U-shaped valleys and cirques.  In between there are many dramatic events, including a large mafic dike, very clearly exposed on the face of Mount Moran, that intruded 800 million years ago when North America began to split away from Australia and Asia.  
The reason that the Grand Tetons are so spectacular is a massive normal fault, which is a location where rocks are actively being broken during seismic disasters.  These seismic disasters have moved the Tetons up for the past 15 million years, while dropping the valley floor lower and lower.  Jackson Hole will keep sinking with each future fault movement! 
We also talk about some of the hikes in and around the Tetons that can gain you access to some of the features and events we discuss.  Below is a list of some examples:
1- hike up Cascade Canyon and then the North Fork to Lake Solitude to visit a cirque, tarn, and some of the gneiss
2- hike up Cascade Canyon and then the South Fork to Schoolroom Glacier
3- hike up to Amphitheater Lake to a spectacular cirque, tarn, and horn
4- on the West side of the Tetons - in Idaho, hike into Alaska Basin to see the vast accumulation of sedimentary rocks
5- hike up Death Canyon where you can see the gneiss and the lighter colored halos around garnets and magnetite.
——————————————————
Instagram: @planetgeocast
Twitter: @planetgeocast
Facebook: @planetgeocast
Email: [email protected]
Website: https://planetgeocast.buzzsprout.com/