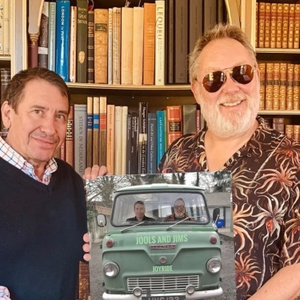 Jools and Jim log on to Zoom for a remote catch-up with Griff Rhys Jones, who transports them off the road and onto the water.
 
More accustomed to sailing the seas than classic cars, the comedian and broadcaster recalls childhood holidays spent on his father's hand-built boat, as well as problems with pronunciation while filming Three Men in a Boat (something Jim proves he has no problem with).
 
The three laud the joys of the inland waterways and talk sea monsters, sub-par submarines and unusual purchases at auction…
 
A Dig! Studios / Warner Music Entertainment podcast.
Produced by Molly Stewart.
 See acast.com/privacy for privacy and opt-out information.