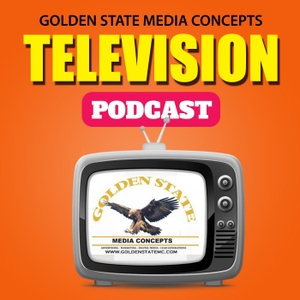 GSMC Television Podcast Episode 275: Ru-Paul Rules, Ben Affleck Flaps Back as the Bat, and Nick Cannon?
08.29.2020 - By GSMC Television Podcast
Batfleck (Ben Affleck as Batman) might be back on the big/maybe little screen soon, Southern Charm is not so charming anymore at Bravo, I've got some more Nick Cannon stuff, I'll always have news as it breaks for you, and RuPaul is balling out of control again...As always, if you enjoyed the show, follow us and subscribe to the show: you can find us on iTunes or on any app that carries podcasts as well as on YouTube. Please remember to subscribe and give us a nice review. That way you'll always be among the first to get the latest GSMC Television Podcasts.We would like to thank our Sponsor: GSMC Podcast NetworkAdvertise with US: http://www.gsmcpodcast.com/advertise-with-us.html Website: http://www.gsmcpodcast.com/television-podcast.html ITunes Feed : https://itunes.apple.com/us/podcast/gsmc-television-podcast/id1119784481GSMC YouTube Channel: https://www.youtube.com/watch?v=S1RYS-E_58ETwitter: https://twitter.com/gsmc_televisionFacebook: https://www.facebook.com/GSMCTelevision/Disclaimer: The views expressed on the GSMC Television Podcast are for entertainment purposes only. Reproduction, copying, or redistribution of The GSMC Television Podcast without the express written consent of Golden State Media Concepts LLC is prohibited.