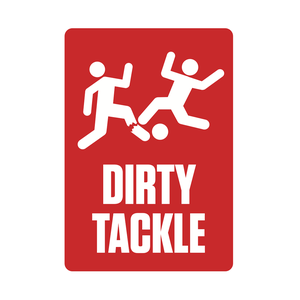 Welcome to the first annual Franksgiving Special on the DT podcast! Instead of Dirty Tackles, we've got clean handshakes for journalists made to look silly by Mesut Ozil, the enduring spirit of Chapecoense, and Daniele De Rossi's good sportsmanship. We also have a very special guest appearance from the inspiration for Franksgiving himself, Mr. Frank Lampard as we discuss what we're most Frankful for.
To hear our bonus "Extra Time" segment, contribute and join the ET Gang at patreon.com/dirtytackle! This week's topics: Jose Mourinho's injection rage, Marcus Rashford's surprising childhood idol, and Alberto Moreno getting caught out (again). Contact us at [email protected] with your Dirty Tackles of the Week and Life Ref queries, and find us on Twitter @DirtyTackle, @BrooksDT, @RyanJayBailey, @TheoMessiDT, on Instagram @DirtyTackle, and at Facebook.com/DirtyTackle.
Join our Togga fantasy Premier League Perfect XI group! Compete against Brooks, Theo, Ryan, and Producer Bobo! tog.ga/dirtytackle.