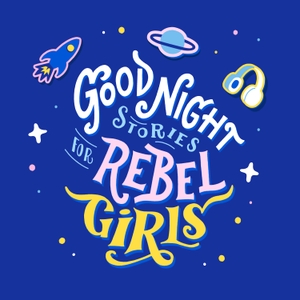 (Originally aired 11/10/20) Today we meet the incredible jazz and classical pianist, Hazel Scott. Hazel was a musical prodigy as a child and started at The Juilliard School of Music when she was just 8 years old! By her teen years she was playing piano all over New York City and eventually found her way to film and television. Her skills and talents were undeniable but it's her bravery and willingness to stand up for what she believed in truly make her a Rebel Girl!
About the Narrator
Andra Day is from San Diego, California, where she studied singing at the School of Creative and Performing Arts. Cultivating soul, jazz, and R&B through her voice, she is able to tell her stories through captivating music and engaging performances.
Andra has recently performed a number of performances, including a duet with Ellie Goulding at the 2016 Grammy's, showcasing her talent at the Bonnaroo's and Essence's festivals, as well as being nominated for: two Grammy's (Best R&B Album and Best R&B Performance for "Rise Up"), three BET Awards (Best New Artist, Best R&B/Pop Artist, and the Centric Award), and the NAACP Image Award for Outstanding New Artist. 
 Credits
This podcast is a production of Rebel Girls and Boom Integrated, a division of John Marshall Media. It's based on the book series Good Night Stories for Rebel Girls. Our Executive Producers are Jes Wolfe and Katie Sprenger. This season was produced by John Marshall Cheary, Sarah Storm, and Robin Lai. Corinne Peterson is our Production Manager. This episode was written by Alexis Stratton and edited by Katie Sprenger. Proofread by Ariana Rosas. Elettra Bargiacchi created sound design, and composed and performed the original theme. Mattia Marcelli was the sound mixer.