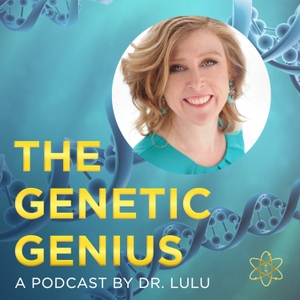 HEALING THE SKIN & ACNE FROM THE INSIDE OUT WITH DR. STACEY SHILLINGTON ND
05.13.2021 - By The Genetic Genius
On this week's episode #49 of the Genetic Genius, skin expert Dr. Stacey Shillington ND discusses cellular dysfunction and the root causes of acne and other skin disorders.
Here are some of the topics and questions we discuss on the show.
1. What is acne and why it's such a big deal?
2. Many people think that acne is just a skin condition but does it have a deeper root cause?
3. How does inflammation and poor digestion affect the skin?
4. What about constipation and proper elimination?
5. How do specific foods affect the skin?
6. How about sugar and blood sugar imbalance? Do those impact the health of the skin?
7. Do hormones play a huge role in causing acne?
8. How about detox? Are there specific organs or systems that can be contributing to the skin irritations?
9. Mental health has especially had a huge impact over the past year, how does stress and anxiety play a role?
10. What are your top 3 skin care recommendations for acne?
To learn more about Dr. Stacey Shillington ND and join her 7 Weeks Clear Skin program visit: www.naturopathicbeauty.com
Follow Dr. Stacey Shillington ND @naturopathicbeauty
To learn more about Dr. LuLu Shimek, pre-order her new book, and make an appointment please visit www.doclulu.com
See omnystudio.com/listener for privacy information.