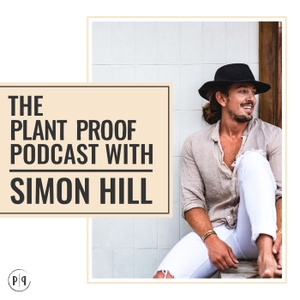 In Episode #152 we hear from Dr Kim Williams, an American cardiologist and previous president of the American College of Cardiology from 2015 to 2016.
More wisdom focussed on the number one cause of death globally - cardiovascular disease.
May you find it equal parts informative and instructive.
Resources:
2019 AHA/ACC Guidelines
Connect with Dr Williams on Twitter
Want to support the show?
If you are enjoying the Plant Proof podcast a great way to support the show is by leaving a review on the Apple podcast app. It only takes a few minutes and helps more people find the episodes.
Simon Hill, Nutritionist, Sports Physiotherapist
Creator of Plantproof.com and host of the Plant Proof Podcast
Author of The Proof is in the Plants
Connect with me on Instagram and Twitter
Download my two week meal plan