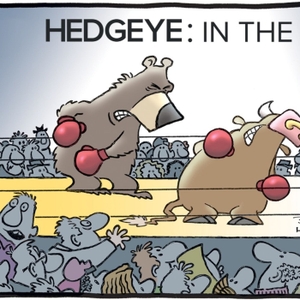 Hedgeye: In The Arena
By Hedgeye Risk Management
What's Hedgeye: In The Arena about?
Welcome to Hedgeye: In The Arena.
Our Director of Sales Daryl Jones will be your personal tour guide into the world of Hedgeye and the investing world beyond.
President Theodore Roosevelt once said: "The credit belongs to the man in the arena. Whose face is marred by dust and sweat and blood, who knows the great enthusiasms the great devotions and spends himself in a worthy cause; who at best knows the thrills of high achievement and if he fails at least fails daring greatly so that his place shall never be with those cold and timid souls who neither know victory nor defeat."
We can relate to Teddy's sentiment in that quote as we grind day in and day out to produce the best analysis possible. We don't pretend to be the smartest people in the room but we damn sure work the hardest. This podcast will give you a glimpse inside our locker room, to really get to know our team, our failures, our wins, our process and our goals.