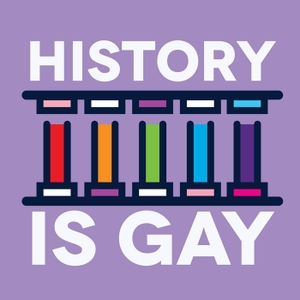 History is Gay
By Leigh & Gretchen
What's History is Gay about?
History is Gay is a podcast that examines the underappreciated and overlooked queer ladies, gents, and gentle-enbies that have always been there in the unexplored corners of history. Because history has never been as straight as you think.
Follow us on social media! @historyisgaypod on twitter, historyisgaypodcast on tumblr, and subscribe to us wherever you listen to podcasts!