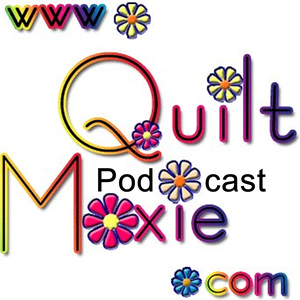 Topics include:
1. Gallery - Snow
2. Bag-Making Basics with Kristin Link on Craftsy
3. Knitting Blooms - Tina ( BloomingKnitter on YouTube at https://www.youtube.com/user/Bloomingknitter )
Ariana is celebrating the holidays in the snow and by the fireside. Free Craftsy classes for making holiday knitting project bags while you are nibbling on chef style homemade Pizza are featured.
Meet a dynamic knitter, designer, and podcaster,Tina, host of Knitting Blooms Podcast who drops in for a visit. On YouTube : https://www.youtube.com/user/Bloomingknitter
Show notes and everything QuiltMoxie at http://www.QuiltMoxie.com/ShowNotes
Subscribe  (at  http://eepurl.com/zJ9lH ) to our mailing list to get your next and every episode with Show Notes delivered directly to your email as soon as the episode is available.  It's a simple one-time drop of your email address into the subscription form and check "receive podcast by email".  You can easily unsubscribe at any time.  We respect your email privacy.