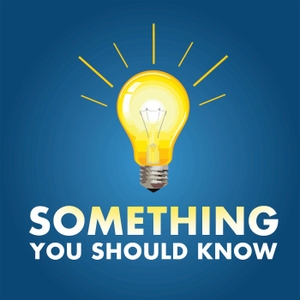 It's quite common and convenient to take medication or vitamin pills with a gulp of coffee or juice in the morning. But should you? The episode begins with a discussion on how important it is to use the right beverage to help you swallow those pills. https://www.thehealthsite.com/diseases-conditions/is-it-ok-to-take-medicines-with-soft-drinks-coffee-milk-or-juices-bs1017-527100/
Are there subjects or activities you are good at learning? Do you believe you have a certain aptitude for some things more than others? Maybe – but maybe it has more to do with what you believe than it has to do with your actual aptitude or ability. That's according to Jo Boaler, a professor of education at Stanford University and author of the book Limitless Mind: Learn, Lead, and Live Without Barriers (https://amzn.to/2ZMdAtW). Listen to hear her explain how your beliefs about learning as well as how you are taught have a big impact on how well you learn. And she believes you can learn anything – with the right belief.
We humans attach ourselves to other people. That's what we do. So what does it mean to be "attached?" It turns out there is a lot more to it than you might think. Joining me is Dr. Amir Levine who is a psychiatrist, neuroscientist and author of the book, Attached: The New Science of Adult Attachment and How It Can Help You Find - and Keep – Love (https://amzn.to/2MNR1D8). He describes the science of attachment and how there are three style of attachment. Which one are you? Listen to find out.
Amir's website to take the quiz is www.Attachedthebook.com
If you tend to overspend, you may want to change your footwear. Listen as I explain how wearing the right shoes can help curb your spending. http://www.business-standard.com/article/news-ians/shop-in-high-heels-to-controloverspending-113082700521_1.html
This Week's Sponsors
-Babbel. To learn a language go to www.Babbel.com and get a whole year of access to Babbel for as low as $3.50 a month! 
-Proactiv. Go to www.Proactiv.com/SOMETHING and with your order, you'lll also receive Proactiv's "On the Go Bag" (close to a $100 value!) PLUS FREE SHIPPING & a 60 Day Money Back Guarantee!
-Embark Dog DNA Kit. Go to www.EmbarkVet.com and use Promo code SOMETHING to save 15% off your Dog DNA Test Kit
-Upstart. Find out how low your interest rate is by going to www.Upstart.com/something