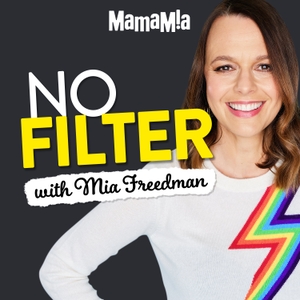 How Are You Doing? A Check In With Libby Trickett
03.24.2020 - By No Filter
Hey, it's Mia and I am dropping into your feed with a new series of mini-episodes of No Filter called How Are You Doing? - a special spin-off series of No Filter where I call someone to find out how they are doing in this strange new world we're all living in. And what they're distracting themselves with!
Today, I'm Skyping with Libby Trickett - the former Olympic Swimming Golden Girl with the best smile in Australia.
You can listen to my No Filter interview with Libby here and read an extra from her book Beneath The Surface here. https://www.mamamia.com.au/libby-trickett-book-extract/
Recommendations
Podcast: Brene Brown's Unlocking Us 
TV: NBC's Parks and Recreation (streaming on Stan)
TV: NBC's The Office (streaming on Stan)
Libby's autobiography: Beneath The Surface 
No Filter With Libby Trickett 
Credits:
Host: Mia Freedman . You can find Mia on Instagram here and get her free weekly column here. 
Guest: Libby Trickett 
Producer: Luca Lavigne 
Executive Producer: Melanie Tait 
See omnystudio.com/listener for privacy information.