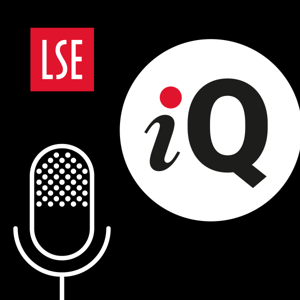 Contributor(s): Rosamund Adoo-Kissi-Debrah, Dr Ute Collier, Dr Sefi Roth, Dr Thomas Smith | Seven million people die of air pollution, worldwide, every year. This episode of LSE IQ asks how this invisible killer can be tackled. 
Sue Windebank speaks to Rosamund Adoo-Kissi-Debrah about her campaigning work for both clean air and a new inquest into the causes of her daughter's death. In 2013, her daughter Ella Roberta died from a rare and severe form of asthma – she was just nine years old.  According to an expert report there was a "real prospect" that without unlawful levels of air pollution near their home, Ella would not have died. 
As well as the impact on health, the episode looks at the effects of air pollution on crime and education. It also examines air pollution on the London Underground, forest fires and clean cooking.  
Addressing these issue are: Dr Ute Collier, Head of Energy at Practical Action; Dr Sefi Roth, Assistant Professor of Environmental Economics at LSE; and Dr Thomas Smith, Assistant Professor in Environmental Geography at LSE.  
 
Contributors  
Rosamund Adoo-Kissi-Debrah 
Dr Ute Collier 
Dr Sefi Roth 
Dr Thomas Smith 
 
Research 
'Crime is in the Air: The Contemporaneous Relationship between Air Pollution and Crime' by Malvina Brody, Sefi Roth and Lutz Sager, a discussion paper by IZA Institute of Labor Economics.  
'The Long-Run Economic Consequences of High-Stakes Examinations: Evidence from Transitory Variation in Pollution' by Avraham Ebenstein, Victor Lavy and Sefi Roth in the American Economic Journal: Applied Economics.  
'Spatial variability of fine particulate matter pollution (PM2.5) on the London Underground network' by Brynmor M Saunders, James D Smith, T.E.L Smith, David Green and B Barratt in the journal Urban Climate.  
'Review of emissions from smouldering peat fires and their contribution to regional haze episodes' Yuqi Hu, Nieves Fernandez-Anez, T.E.L Smith and Guillermo Rein in the International Journal of Wildland Fire.