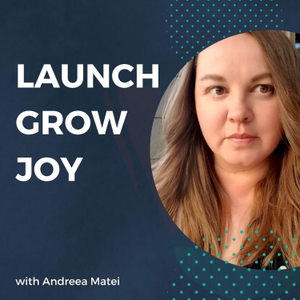 040 - How to build a successful direct sales business with Jerry Salerno of Discovery Toys
04.02.2015 - By The Launch Grow Joy Show
If you want to grow your business and haven't yet considered the direct sales model, you should! Our guest for today's episode, Jerry Salerno, is here to share with us the story of Discovery Toys and the benefits of the direct sales business model.
 
Jerry is CEO of Discovery Toys, a company that specializes in educational toys and learning products for newborns through school age children. Discovery Toys was launched in 1978 by Lane Nemeth, an early childhood educator who saw a need, invented a few products, and shared them with her friends.
 
Since then, Discovery Toys has used direct sales to become one of the most trusted brands in the toy industry – but it hasn't come without struggle. Jerry shares how the company exploded in growth initially but then lost focus several years in. They ended up becoming known as "the best kept secret."
 
In this episode, you'll also hear about:
 
The advantages of the direct sales model over the retail model.
What are the characteristics of the ideal direct sales consultant?
https://anchor.fm/app
---
Send in a voice message: https://anchor.fm/launchgrowjoy/message
Support this podcast: https://anchor.fm/launchgrowjoy/support