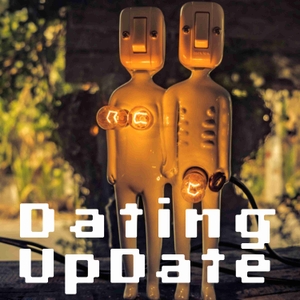 How to Get a Girl to Like You (UpDate Podcast 48)
12.13.2018 - By Dating UpDate





















Answering the Million Dollar Question...
Have you ever liked a girl so much... you'd give nearly anything to just figure out how to get her to like you.
She's exactly your type. You can't stop thinking about her.
So how do you get her to like you? We'll go over the details in the podcast...
DON'T FORGET TO ACTIVATE YOUR FREE DATING UPDATE ACCOUNT TODAY...
How would you like to learn dating optimization secrets a majority of men will never understand about women and dating?
Secrets that to help you date the women you want?
You can learn these secrets and more by activating your Free Dating Update Account. Subscribe today and unlock the Ultimate Dating Optimization Toolbox.
You'll receive:- The Greatest Fatal Mistakes Men Make With Women- A Proven Structure for Building Long-Term Attraction- Access to live online training- And our curated weekly Dating Update Newsletter
Best part it's free to activate your account. Get all this, and much more… no credit card required… no catch… free today… free forever!
Just go to the sign-up page and create your account here.
IN THIS EPISODE, YOU'LL LEARN:
* The background story of what motivated me after the breakup of my 6-and-a-half-year relationship and with the 1st girl I thought I was ready to date a year later
Right click here and save-as to download this episode to your computer.
LINKS AND RESOURCES MENTIONED IN THIS EPISODE:
* Activate Your Free Dating UpDate Account
These previous podcasts will help too...
* How to Start Conversation with a Girl: Great Conversation Starters and 250+ Cheesy Pickup Lines That Can Work (UpDate Podcast 47)
* How a Single Compliment Helped Me Overcome My Social Anxiety… (UpDate Podcast 46) 
* We're Back… Well, I'm Back Announcement (DU Episode 45)
You Are A Badass, Action-Taker! Thanks For Listening!
You are now a Pompous Gentlemen. Thank you so much for listening and more importantly, good job on taking steps to improve your dating life.
And becoming the attractive man you were destined to be.
Please share this episode if you enjoyed it or want to say thanks. Use the social media buttons at the side or bottom of the page.
Also, please leave a review for the Dating UpDate Podcast on iTunes and Stitcher! Ratings and reviews help us out greatly!