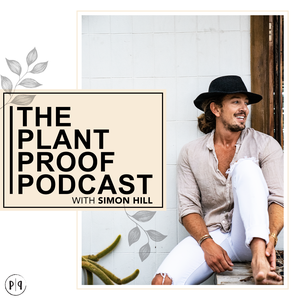 In Episode 78 I sit down with Neurologists, Drs Dean & Ayesha Sherzai for a second episode on brain health (previously guests for Episode 64). I cannot even begin to describe how brilliant these guys are.
In this information packed 2 hour episode we talk about:
• Creating an environment to help kids flourish
• The importance of sleep for brain health
• Tips for optimising sleep
• Why it's important to be able to hyper focus
• How to improve focus
• Removing inhibitions and the practice of 'fearless' living
• What we should be eating
• and much more.
What makes these two qualified to speak about brain health?
Dean Sherzai, MD, PhD, is co-director of the Alzheimer's Prevention Program at Loma Linda University. Dean trained in Neurology at Georgetown University School of Medicine, and completed fellowships in neurodegenerative diseases and dementia at the National Institutes of Health and UC San Diego. He also holds a PhD in Healthcare Leadership with a focus on community health from Andrews University.
Ayesha Sherzai, MD is a neurologist and co-director of the Alzheimer's Prevention Program at Loma Linda University, where she leads the Lifestyle Program for the Prevention of Neurological Diseases. She completed a dual training in Preventative Medicine and Neurology at Loma Linda University, and a fellowship in Vascular Neurology and Epidemiology at Columbia University. She is also a trained plant-based culinary artist.
Hope you enjoy the episode friends. If you have any comments or questions, the Sherzais (@teamsherzai) and myself (@plant_proof) would love to hear from you. Please tag us on social media or leave a quick review on iTunes. To learn more about the Sherzai's visit their website. And be sure to keep an eye out for their own Podcast launching soon - I personally cannot wait for it.
Bali October Retreat:
In case you are looking for a week away - I have decided to host a second plant based retreat this year with Journey Retreats October 4-10 in Bali. For now if you are interested in receiving more information about the retreat please email me (simon@plantproof.com) or send me a DM on Instagram with your email and I will have the right people get in touch. The retreats are an incredible week - a mix of exercise, connecting with like minded people, guest speakers, cooking demonstrations, delicious plant based meals and snacks, massages and plenty of down time to relax by the pool or explore the local area.
Simon Hill
Creator of Plantproof.com - your FREE resource for plant based nutrition information
If you want to receive FREE nutritional information to your inbox subscribe to the Plant Proof Newsletter
Book coming out 2020 with Penguin (all proceeds being donated to charity)