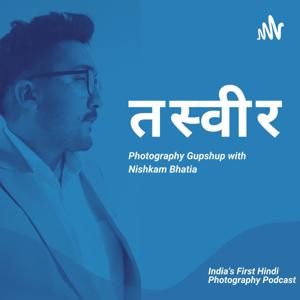 ▶Enroll Now and Learn My Secrets: https://bit.ly/3Ck4tFd
Instagram is no longer a photo-sharing app.
Instagram Mastery For Photographers is designed for photographers to grow their Instagram account and create a  strong community by creating the right content for the targeted audience.
This course has helped more than 100+ Students and I am confident enough that after taking this course you will be able to grow your Instagram account from 0 to 10k followers and build a strong community around it.
The course has 11 chapters (1.30 hrs long) and each chapter is between 3 to 11 minutes long. I recommend you to watch at least 1 chapter each day and you can complete this course in just 11 days. 
In the resource tab, you will receive more than 30+ Photography logo templates that you can edit as per your convenience and liking. You will get a planner to plan your content and along with it you will get a PDF file of 50+ Content Ideas for REELS and Carousels.
You will also get all of my Premium resources worth ₹400 included in this course.
Who this course is for?
This course is targeted to photographers only that's why it includes topics like how to optimize your Instagram bio, How you can find your niche, how does the algorithm work, etc.
Not only this you will also learn how to deal with negative comments and hate while creating the content.
Device: Watch the lectures on your Android OR iOS device (Android mobile phones and Tabs, Apple iPhone, and iPad). 
Validity: Once you buy the course you will be able to watch the course lectures lifetime.
Views: You can watch all the lectures an unlimited number of times.
PAUSE/ PLAY/ CLOSE/ OPEN the lecture any number of times.
Language: Hindi
This course is non-refundable.
▶Enroll Now and Learn My Secrets: https://bit.ly/3Ck4tFd
---
Send in a voice message: https://anchor.fm/photo-basics4/message
Support this podcast: https://anchor.fm/photo-basics4/support