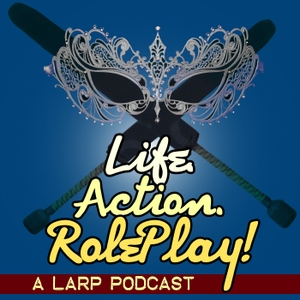 Sometimes we get ready for LARP very hyped but the day comes and we're not in the mood to play. We're either low energy or we're distracted by something outside of game that affects how we roleplay. 
Kai and Ryan are joined by James Dickinson, a marshal for Dystopia Rising: NorCal, as we talk about how players can get into a roleplay mood when they are not feeling it, how the community can reinforce positivity proactively, and how to remain positive in the face of negative situations or even negative characters.
According to James in his own bio: James Dickinson is a somewhat experienced larp staff member and player with particular enthusiasm for positive community and comedic role play.