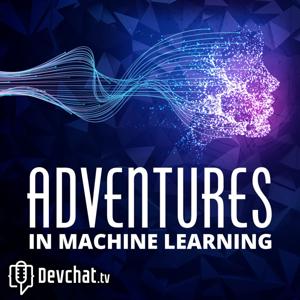 What happens when you teach ML and data science to kids? You learn a whole lot, too. In this episode, Ben and Michael sit down with Kathryn, a prolific writer and author who simplifies advanced concepts for kids to foster their passion for science.
"I just love how curious kids are. I really connect with the questions they ask and how curious they are, so that's why I love writing for them."
- Kathryn Hulick
In This Episode
1) What you NEED to remember when trying to teach complicated topics to kids
2) The BIGGEST misconception around AI that kids need to understand
3) How we can approach ML and data science to learn better (and how kids already do this!)
Sponsors
Top End Devs
Coaching | Top End Devs
Special Guest: Kathryn Hulick. Sponsored By:
Coaching | Top End Devs: Do you want to level up your career? or go freelance? or start a podcast or youtube channel?
Let Charles Max Wood Help You Achieve Your Dreams
Top End Devs: Learn to Become a Top 5% Developer.
Join our community of ambitious and engaged programmers to learn how.