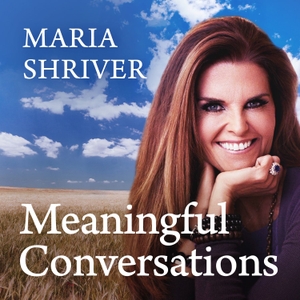 "My meaning in life has been changing suffering, into connection...Whatever we go through as human beings, realizing we're not alone and helping other people realize they're not alone." ​
-Sharon Salzberg​
Sharon Salzberg is someone I have admired for quite some time. She is one of America's preeminent voices on meditation, and her work and practices are beloved by many.
 Sharon herself came to meditation after a childhood of loss and turmoil. Meditation helped her overcome suffering and set her on this path to help others heal from its transformational powers as well. 
She is the author of ten books, including "Real Happiness" and "Real Love: The Art of Mindful Connection," and today, Sharon talks with me about the concept of loving-kindness and how we can offer it to ourselves and others in these tumultuous times​
If you're looking for more inspiration and words of wisdom, then please sign up for my free weekly email newsletter - The Sunday Paper. Visit website mariashriver.com to subscribe.