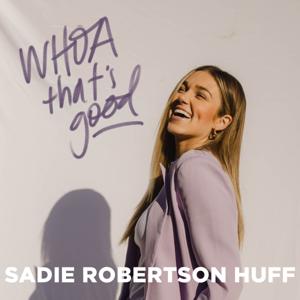 How You Can Be Happier: Practical Tips & Advice | Sadie Robertson Huff & Dr. Daniel Amen
02.23.2022 - By WHOA That's Good Podcast
Leading psychiatrist Dr. Daniel Amen says Americans haven't been this unhappy in 50 years, but there's hope. He joins Sadie to share what he's learned from hundreds of thousands of brain scans, including the neuroscience secrets that can make you happier, how your brain type can influence your happiness, and what practical steps we can take to build happier lives. He also makes the case that happiness is a moral obligation, and being happy can lead us to a better relationship with God. Dr. Amen's new book, "You, Happier," is available NOW!
https://www.blueland.com/WHOA — Get 20% off your first order of ANY Blueland products!
https://magicspoon.com/WHOA — Get $5 off right now with code WHOA!
https://www.audible.com/SADIE — Visit the link OR text SADIE to 500-500. New members try Audible FREE for 30 days!
-
Learn more about your ad choices. Visit megaphone.fm/adchoices