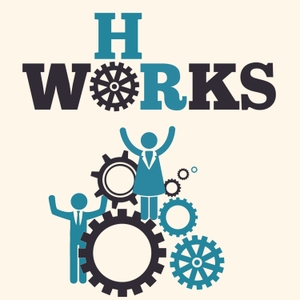 Guest: Naveen Bhateja, CHRO, Medidata Solutions Inc.
Welcome back to HR Works Podcast's 5-Minute Fridays. Today I am happy to share a few minutes of my recent interview with Naveen Bhateja, CHRO at Medidata Solutions (https://www.medidata.com/en/) as well as an HR tech advisor, investor, and board director. In this episode, we discuss why HR really should be included on boards of directors, among other things.
If you enjoy this segment, consider reading the rest of the interview will be shared on the "Faces of HR" (https://hrdailyadvisor.blr.com/category/faces-of-hr/) column next Thursday, June 3rd.
Remember you can always follow us on Twitter at @HRWorksPodcast (https://bit.ly/3l0dzP3), and we are also now available on Spotify (http://spoti.fi/3t8of13) and Audible (http://adbl.co/30uhdaq).