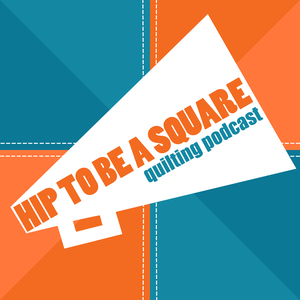 In this episode of the quilting podcast, I open with some talk of the giant list of things to do before Quilt Market, much of which does not include quilting, but does include other things like woodworking, graphic design, and writing.  I also talk about a couple recent finishes, like the one in the header image!  Links to reviewed books (via Amazon Affiliate links):
* The Gentle Art of Swedish Death Cleaning: How to Make Your Loved Ones' Lives Easier and Your Own Life More Pleasant by Margareta Magnusson
* All We Ever Wanted by Emily Giffin
* The Light We Lost by Jill Santopolo
Stay in touch! Follow my personal Instagram @Pantsfreesia, or my adventures with Lynn @TheStitchTVShow.  Or join us on Facebook in What's Up, Stitches?