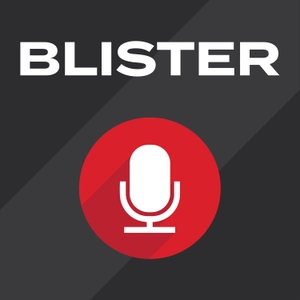 This is another installment in our series on food, food systems, and food movements, and we have included links below to all of the really interesting and diverse range of conversations we've had this year on these topics.
Our guest today was first introduced to me by Blister reviewer, Paul Forward. Mahting Putelis is the founder of Hunt to Eat, which is an organization that exists to:
"Find modern, progressive, and inclusive ways to support and grow the community of folks that go outdoors, harvest wild meat, or plants, or fungi, and take these things home to be cooked with care for themselves or their friends and family. The folks that see the importance of wildlife and nature. This community is not defined by race, politics, education, wealth, or gender; it's simply a human community. Hunting, fishing, foraging, and existing in nature are things that human beings have done to survive since the dawn of our evolution. Everyone who exists in nature is part of the Hunt to Eat community. And it can only grow from here."
TOPICS & TIMES:
What is Hunt to Eat? (4:35)Skiing, Hunting, & Ultrarunning (6:18)All of us hunt to eat (12:23)Hunting Culture (17:56)Hunt to Eat camps (28:37)When / where will these camps be held? (32:41)Educational videos (40:22)Closing thoughts (43:12)
RELATED LINKS:
Ep. 141: Paul Forward on Hunting, Climate Advocacy, & ConservationEp. 135: Olympian Dotsie Bausch on Cycling, Switch4Good, & the Dairy IndustryEp. 132: Bees, Green Lawns, "Perfect" Apples, & the Reinvention of FarmingEp. 131: Food Sovereignty, Indigenous Rights, & the Film, GatherEp. 82: Solutions to the Global Recycling & Trash Crisis
See acast.com/privacy for privacy and opt-out information.