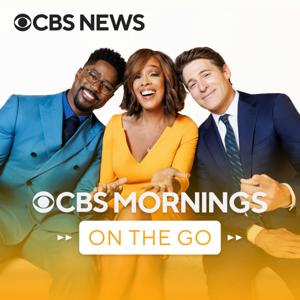 9/20: Hurricane Fiona leaves most of Puerto Rico in the dark, 5 years after Hurricane Maria barreled ashore. Criminal investigation launched into how migrants were flown to Martha's Vineyard.
09.20.2022 - By CBS Mornings on the Go
Hurricane Fiona continues to pick up strength in the Caribbean and is already blamed for two deaths. Fiona hit the Dominican Republic yesterday with sustained winds of 90 miles an hour, leaving a trail of destruction behind. It slammed into Puerto Rico the day before -- triggering an island-wide blackout and extensive flooding. A sheriff in Texas has opened a criminal investigation into how dozens of migrants were lured onto planes, allegedly under false pretenses to Martha's Vineyard. The number of apprehensions of undocumented immigrants is above 2 million this year for the first time. Now we turn to Ukraine, where the fight to retake towns held by Russia is pushing farther east. President Biden is back in Washington after his trip to London for the Queen's funeral, with a long list of things to do. He's expecting a big decision on one of his top economic issues -- and at the same time, he has important business to do with other world leaders. Britain's official mourning for Queen Elizabeth ended overnight. For the royals themselves, it will last another week -- giving them some private time after the public display of grief at the Queen's funeral.  
See Privacy Policy at https://art19.com/privacy and California Privacy Notice at https://art19.com/privacy#do-not-sell-my-info.