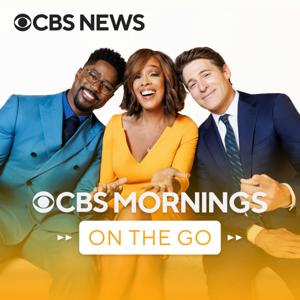 9/28: Hurricane Ian nears Category 5 strength. 14-year-old boy killed in Philadelphia shooting.
09.28.2022 - By CBS Mornings on the Go
Hurricane Ian is now a Category 4 storm, very close to reaching Category 5 just a few hours before making landfall in Florida. High winds and flooding are already reported in the southern part of the state. More than two and a half million people are under mandatory evacuation orders as this possible once in a century storm barrels toward the Gulf Coast. Hurricane Ian ripped through western Cuba yesterday, with winds up to 125 miles an hour. The entire country is without power this morning. Natural gas pipelines are the latest flash point between Russia and western Europe, already at odds over the war in Ukraine. Two pipelines started leaking yesterday after apparent underwater explosions. European Union officials suspect sabotage. Police in Philadelphia say gunmen targeted a group of high school football players after a scrimmage yesterday. One of the players, a 14-year-old boy, was killed. Four others were wounded. Police are still looking for the attackers. Philadelphia has been hit by a rise in violence in recent years. This shooting happened just hours after the mayor banned guns and other deadly weapons from all recreation areas in the city.  In Washington, the House select committee investigating the assault on the Capitol has postponed today's public hearing due to Hurricane Ian. The rioter who confessed to one of the most violent attacks on January 6th is headed to prison for a long time.
See Privacy Policy at https://art19.com/privacy and California Privacy Notice at https://art19.com/privacy#do-not-sell-my-info.