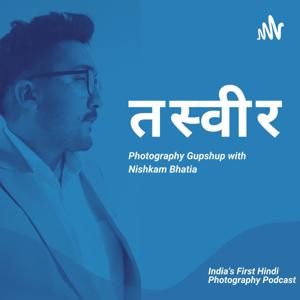 Get Free Access To All The Premium Classes On Skillshare (for 1 month):
➡ https://skl.sh/2VqcYOx
Check out my free class on Skillshare: https://skl.sh/2VqcYOx
About Video :
I have been using Skillshare for the last 3 months and this is my honest review about skillshare. I used to be a youtube guy I used to learn everything from Youtube I still do but there are certain things that I liked about Skillshare and this video is a package of those things. You can say that Skillshare is now my go-to learning app.
Enroll Into My Latest Course: https://bit.ly/3Ck4tFd
➡️ We Are On IG: https://Instagram.com/photobasics​​​​...
➡️ We are on Discord: https://discord.gg/c8sQSGAqw3​
➡️ Best Recommended Camera Gear For Beginners: http://amzn.to/3eYwF7c​​​​​​​​​​
➡️ Download My Premium Resources: https://www.photobasics.in/products/
➡️ Learn Photography With: https://photobasics.in/
#skillshare #review #skillsharepremiumsubscription
About me :
If you are new here, Hey This is Nishkam and I am on a mission to empower 1m+ photographers. I teach photography here on youtube and on my website https://www.photobasics.in/.
For byte size content you can also follow me on Instagram: @photobasics.
Contact me via Mail: [email protected]
Disclaimer: Some of the links in this description are affiliate links. By using these links you will be supporting me as a creator at no cost to you. I earn a small commission on any purchases made.​​​​​​​​
---
This episode is sponsored by
· Anchor: The easiest way to make a podcast. https://anchor.fm/app
---
Send in a voice message: https://anchor.fm/photo-basics4/message
Support this podcast: https://anchor.fm/photo-basics4/support